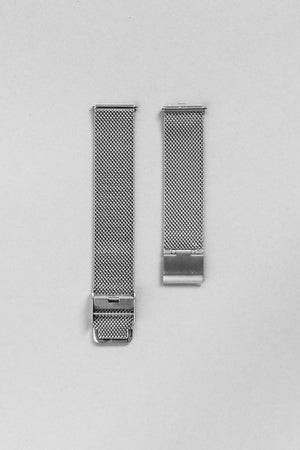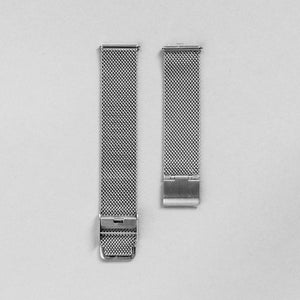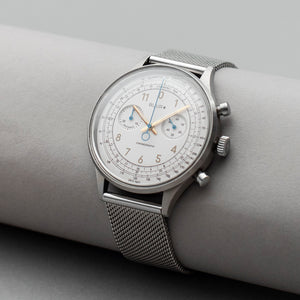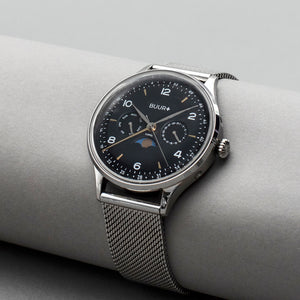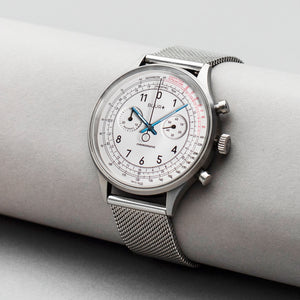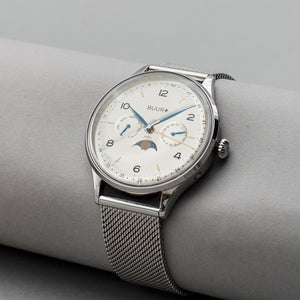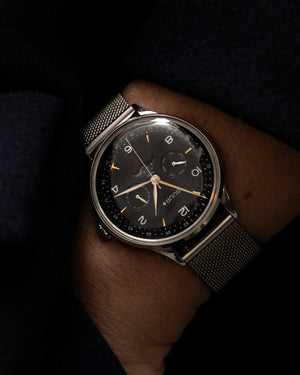 Milanese Mesh 18mm
FREE WORLDWIDE SHIPPPING ON ALL ORDERS

A Milanese mesh looks good on any watch. It is more elegant than a chunky bracelet and lighter to wear. Worth a mentioning is the comfort and the convenience a Milanese mesh offers during hot weather and when swimming. You never have to worry about the mesh getting wet. Because the mesh doesn't care.
The Milanese mesh adds to the vintage feel of the watches and because it is so understated yet elegant it can be combined with any dial colour you please.
Just as long as you keep it on a steel case watch.
The strap is easily changed due to the quick release pins.
18mm.