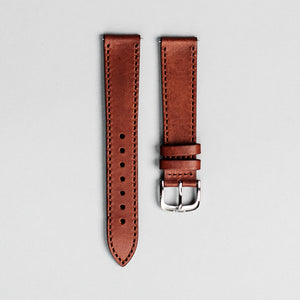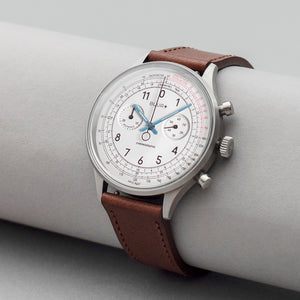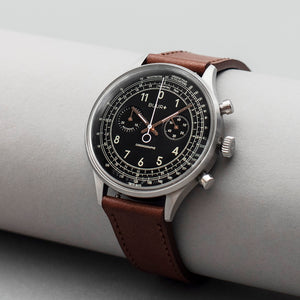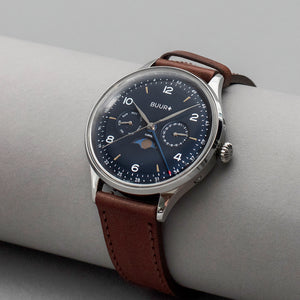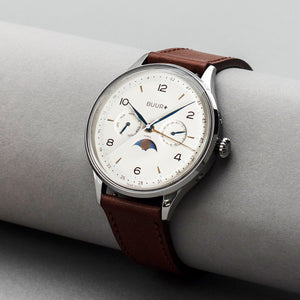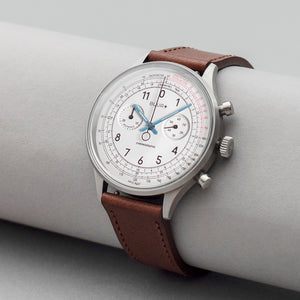 The brown Italian veg tan leather strap with polished buckle. 18mm
FREE WORLDWIDE SHIPPPING ON ALL ORDERS


Brown is obviously a classic when it comes to watch straps. This 18mm strap goes well with pretty much all dial colours making it a very safe choice for most occasions. The strap is easily changed due to the quick release pins.
Italian veg tan leather will only look better in time and will quickly feel soft and light to wear.
The brown strap with the polished buckle is suited best for the BUUR+ TUNGL but will also look good on all BUUR+ MULTISCALE watches.
In fact, it will probably look fantastic on any watch.
18mm.